Guatemalan Families Association
The GFA is a charity for families living in the UK who have adopted children from Guatemala and for Guatemalan adoptees wishing to meet up or be in touch with others with a similar background and heritage. The main aim of the GFA is to actively support children and adults adopted from Guatemala and now living in the UK by organising social events and opportunities to get together and network with other families and adoptees. The GFA tries to help adoptees keep a connection with and understand their roots and Guatemalan culture. The GFA also fundraises for two charities working in disadvantaged communities in Guatemala.
Contact Us
Donate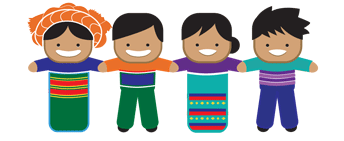 The Guatemalan Families Association, GFA is a support group for families living in Britain who have adopted or are in the process of adopting children from Guatemala.
Our primary goal is to support internationally adopted children, now living in Britain, actively to keep a connection with and understand their roots and Guatemalan culture.
We are also happy to help, with our own experiences, those in the process of Guatemalan adoption
The objects of the charity are:
to promote the care, upbringing, establishment in life and support in their birth culture of children adopted from Guatemala
to advance the understanding of the public in the UK and Guatemala in general about the issues relating to inter-country adoption and all parties of the adoption triad
to promote general charitable purposes for the benefit of the community of Guatemala and to provide relief from financial hardship and social and or economic disadvantage, to relieve sickness and preserve the health and to advance the education of its people.
Contact Us
If want to know more about the GFA, how to join etc. please drop us a line.
Become a Member Today
There are over 120 family GFA members and an ever increasing number of individual members.
Membership provides a unique channel of communication with other families all over the United Kingdom (and some abroad) who have adopted from Guatemala and who share a wide variety of post-adoption experiences and resources in areas such as health, education, Guatemalan contacts, travel, cultural traditions and many more.
Furthermore, being a member of the GFA is a great way for our children to make friends with other adoptees and also for young adult adoptees to socialise with each other and to make and maintain friendships that will hopefully last well into adulthood.
There are two types of membership:
·        Family membership
·        Individual membership for adoptees over 18.
As a member you will:
·        receive copies of our newsletter "La Aurora",
·        receive invitations to regular social events, e.g. Christmas parties, dragon boat racing, weekends away, activity days, picnics, annual weekend,
·        receive a membership list,
·        be able to join a parent only e-group for support, discussion, queries and more,
·        be able to join the GFA Facebook group,
·        and be able to join a closed Facebook for Guatemalan adoptees run by the 16s and over. (N.B. This is an informal group and it is not run by or moderated by the GFA.) 
The membership year runs from 1st January.
Annual family membership is £30 (includes an optional charity donation of £10).
If you are 18 and over and your family does not have current membership, individual membership is £20 (includes an optional charity donation of £10). If you are 18 and over, individual membership is FREE if your family has current membership.
Since the Guatemalan charities supported by the GFA are making excellent use of the money donated by GFA members and are always in need of more, we hope that GFA members will continue to support this charity-giving component of the GFA subscription fee.
To join, please use the contact form and our membership secretary will be in touch soon. However, emails don't always arrive safely. If you don't receive after using the "Contact Us" form or have a more general query, email Anne Partlett, (annepartlett1@gmail.com). Anne is a member of the GFA committee.
Contact Us
© Guatemalan Families Association 2009 – 2013 | Registered Charity No. 1105241